Best Used Car Warranties
Written By Fred Patrick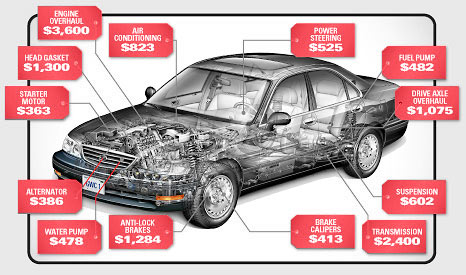 Drive with Pride
Drive With Pride is a company that offers the best used car warranty Houston has to offer the public. This company has a couple different warranties, but all of them serve a multi-purpose. The best thing is that these warranties are accepted by all dealerships nationwide. No individual has ever had a problem using this warranty when purchasing a used car.
3 Star
3 Star warranty is the first package offered by this company. This package allows people to drive comfortable every single day. The first main benefit is roadside assistance. This serve come quickly. If the car is in bad shape, a rental car can be easily accessed through this warranty. This rental car feature can also be used during any type of vacation. If a customer gets a new used car, he/she can transfer their contract right over with no hassle at all.
4 Star
4 Star would be another warranty package offered by this company. This package is similar to the 3 Star warranty package, but there are many more benefits that are included. Most of these benefits include the heart of the car. This would be things like the engine, transmission, steering, all electrical problems, and more. Additionally, this warranty also covers all body hardware, and the car is also protected in case of bad weather.
Both 3 and 4 Star warranties can be upgraded to Plus levels. This comes with even more benefits to protect the car for a longer period of time.
Payments
Paying for the best used car warranty Houston offers to the public has never been easier. First off, the prices are low, and there are always specials going on every single day of the week. There are several different payment methods accepted by this company, and there are also several different payment plans available, too. This is so all people have a chance to afford a warranty from this company.
Claims Department
Are claims department is full of individuals who have been involved in this business for almost twenty years. They know how to process a claim speedily and effectively. They will make sure the money goes straight to the establishment where the car is being treated. In many cases, there is no deductible, and our team tries to give every customer access to this benefit.
Customer Support
The customer support offered by this company is like no other. The representatives are very nice people who know a lot about the business. They can be easily contacted by phone or online, and they are available twenty-four hours a day and seven days a week.
Reviews
All of the reviews concerning this company are positive. Main reviews can be found right on the main webpage. These reviews are updated often, and they all come from actual customers. There has not been a single bad review written about this company. Furthermore, all customers recommend this company to all individuals with a used car or with intentions of purchasing a used car.